The Stashi Yarn Van LLC's Weekly Digest
The Stashi Yarn Van LLC's Weekly Digest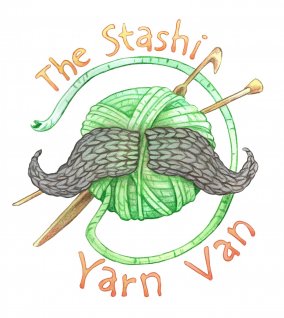 The "Start Your Engines" Edition
by Stephanie Stassi on February 24, 2021
March is almost upon us- which means that the van will be a rolling soon! As I finish cleaning up the interior of Van Alpha (pray for me all y'all). I am doing a little happy dance since things are beginning to fall in place for various markets and venues where the van will make an appearance.

Drumroll please for the announcements:
I will be selling at the Artisan Market Sundays at Mainline Brewery starting February 7th! This will be the Inaugural event for in person sales with the van! So mark you calendars and stop on by to say hello.

I will begin selling during Hooks and Hops events at Intermission Beer Company next month! I simply love Justin and Courtney's Beers (Brannigan's Law is a person favorite). I will be there every other Friday starting March 26th 2021. The Hooks and Hops crowd is very friendly and welcoming to newcomers (there is also usually a significant other table for those who want to bring their beer loving partners who don't engage in the fiber arts).

I am in the middle of finalizing my attendance with other markets and venues. Stay tuned because more announcements are coming!

Until the end of this month you can use the coupon code "Blue February" to get 30% of all my alpaca bases. This includes: Varpu Sweater Kit x4, Varpu Sweater Kit x6 , Cumulus, Techno, and Brushed Suri! Get this yarn for your cozy 2021 winter projects or stock up for Winter 2022.
That's all for this week folks!


Until Next Time Stay Stashi!