The Stashi Yarn Van LLC's Bi-Weekly Digest
The Stashi Yarn Van LLC's Bi-Weekly Digest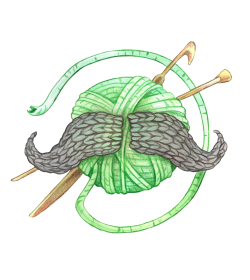 The Spring Has Sprung Edition


by Stephanie Stassi on April 8, 2021
Well everyone, Spring is here and the van is a rolling! I am booked up for the weekends over the next two months, so I highly recommend taking a peak at the calendar to keep up with all things Stashi.

This weekend is jam packed with events! First I will be at Hooks and Hops at Intermission Beer Co. from 6pm to last call on Friday. I will be at Artisan Maker's Markets Eat 66 market from 1-4 pm on Saturday and the Mainline Brewery market from 1-4pm on Sunday. I am mindful that the weather is calling for thunderstorms- so if some events are cancelled I will be doing live sales on Facebook! Keep an eye out on my Instagram and Facebook pages for any schedule changes.

Also next Saturday (4/17) I will be at River City Festivals Pop-Up at the Diamond from 10am-4pm! Come see me for your yarn fix as well as and all the other vendors (there will also be food trucks).


Now it's time for some announcements:
Borstet Alpakka, Gleem Lace, Techno, Brushed Suri, and Woolstok 150g are all 40% off for the Spring cleaning sale! You can order skeins online or buy them in person.

You can use the code April Showers for free shipping on webstore orders thru April 30th!

Preorders for the June installment for the Summer Staycation Packages are now available and I am honored to announce that the first kit will feature Urban Girl Yarns! Sheila is a force of nature around Richmond- and she creates gorgeous colorways inspired by influential women, scenes from nature, and Pride! We are super excited that she will be dying a custom colorway for this kit, so avid yarn collectors take note.

Preorders for the Summer Staycation Packages close at 11:59 AM on April 30th. After that we will only have limited quantities of the kits so order yours before they're gone! There are one and two-skein options available. You can also reserve your kit in person and pick it up at any of my June events!